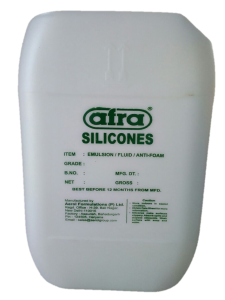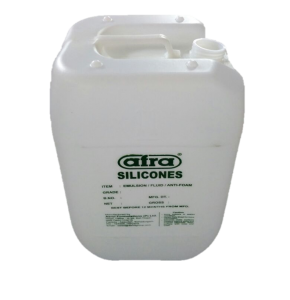 SILICONE DMPS FLUIDS:
Afra® Silicone Fluids are clear, water white, inert and odorless oily, dimethyl polysiloxane fluids.
Afra® Silicone DMPS fluids are available in a wide range of viscosity.
KEY FEATURES:
Low viscosity temperature change
High thermal stability
Resistance to high and low temperatures without thermal decomposition or major change in viscosity
Resistance to attack by chemicals, water and harsh environment
High flash point, inert, non-toxic
Oxidation Stability
Non- flammability
Low surface tension
High shear stability
Excellent dielectric Properties
Low Pour Points
Low refractive index
 APPLICATIONS:
Silicone Oils/Fluids find application as ingredients of Mould Release Agents, Lubricating Compositions, Defoamers & Antifoams, Cosmetic & Pharmaceutical preparations, Polishes and Cleaning preparations.
They are used as release preparations to de-mold rubber and plastic articles, as ingredients for manufacture of cosmetics, anti-foams, lubricants, polishes and chemical specialities. They are available in a range of viscosity.
They find application as di-electric fluids, damping fluids, impregnants, lubricant and lubricant additives, heat transfer medium, metal quenching, ingredient in cosmetics, polishes, paints, chemicals and pharmaceutical preparations.
| | | | |
| --- | --- | --- | --- |
| Grade | Type/ Properties | Standard Viscosity(cst) | Pack Size |
| 200 | Low viscosity fluid | 25, 50,100 & 200 | 35, 50 & 200 Kg |
| 200 | Med viscosity fluid | 350, 500, 1000 & 5000 | 35, 50 & 200 Kg. |
| 200 | High viscosity fluid | 10000, 12500, 30000 & 60000 | 35, 50 & 200 Kg. |
| 200 | Very high viscosity fluid | 100000, 200000 & 300000 | 5 & 50 Kg. |