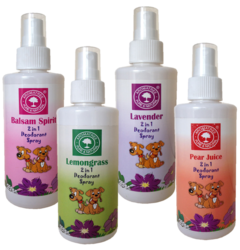 2 IN 1 PET DEO SPRAYS
Aromatree® 2 in 1 Pet Deo Sprays impart natural deodorisation and wellness.
It keeps your pet clean, fresh, fragrant, healthy and happy.
The key ingredients are based on natural plant extracts and does not affect the olfactory senses.
Aromatree Pet Deo Spray is non-toxic and enriched with anti-bacterial properties.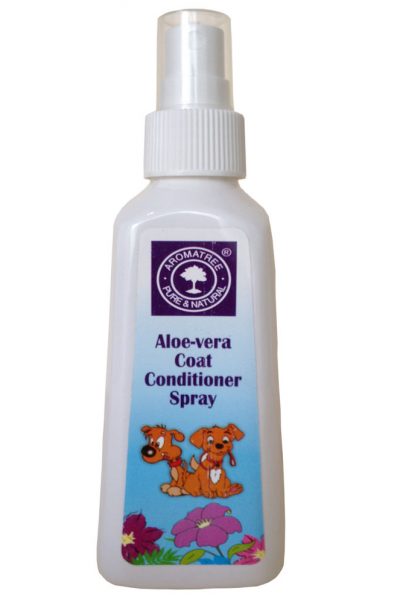 ALOE-VERA COAT CONDITIONER SPRAY
Aromatree® Aloe-vera Coat Conditioner Spray prevents hair breaking due to tangling.
It imparts a smooth, silky, non-grassy shine and provides body, fullness, resilience and texture to the cost of the pet.
It control tribol-electric charging or fly away of hair.
It also controls surface damage to coat due to abrasion.
DIRECTIONS:
After a shampoo bath, spray lightly from a suitable distance, all over the dry coat and start brushing to ensure uniform application. Spraying into eyes, Open wounds must be prevented.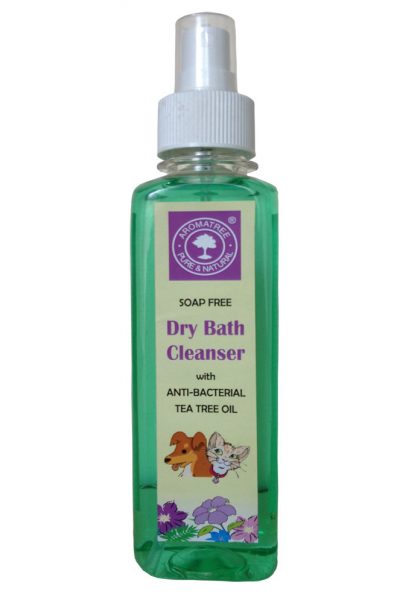 DRY BATH CLEANSER
Aromatree® Dry Bath Cleanser is a perfect grooming cleaning and freshening spray for pets.
This gentle and instant cleaner is formulated with natural ingredients dispersed in alcohol and is free from soap and harsh chemicals.
It eliminates the need for a wet bath and cleans away dirt, oil and sebum build up from skin and hair. Also useful for keeping paws clean.
DIRECTIONS:
Spray directly on the fur or on to a soft cloth. Gently wipe off to remove dirt, grime and oil. Repeat if necessary.
Do not spray into eyes. Nose or mouth. Keep away from children.