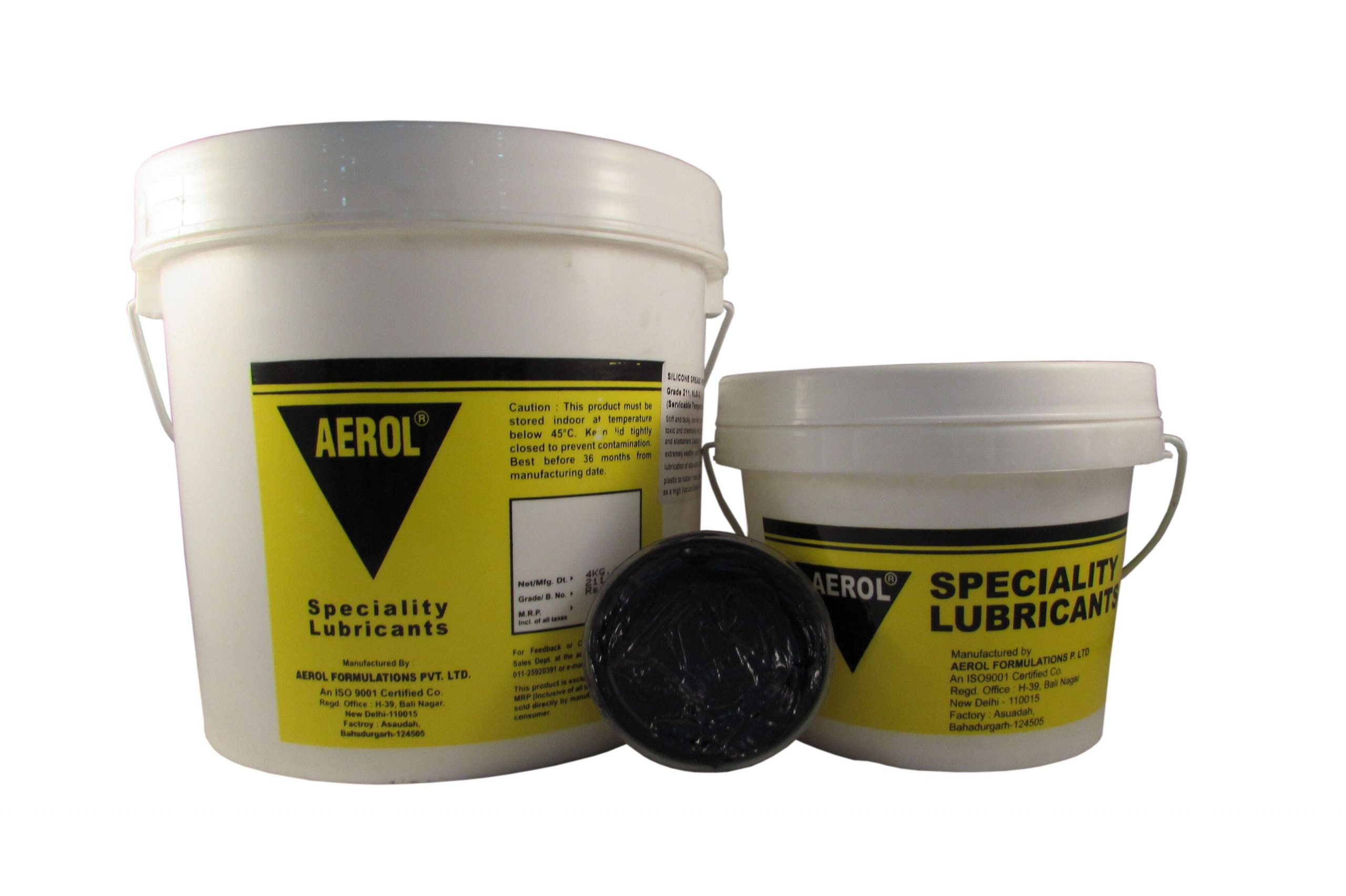 ASSEMBLY PASTE, NLGI 1 (GRADE: 303)
A low friction assembly and running in and surface treatment lubricant, Ideal for press fitting and surface treatment of sliding parts under extreme loads, pressure and temperature.
It prevents seizing, fretting corrosion, scuffing and stick-slip.
Suitable for mounting of press-fits, assembly of seals and screws, running in treatment of rolling and sliding bearings, running in and lubrication of joints and guides of sliding surfaces, open gears, etc.
APPLICATIONS
 Press fitting and 'running in' of plane bearings and all sliding surfaces. Assembly of pin bearing, pistons, gears, wheels fly-wheels, key-ways. Bolt screws and nuts, bushings, spline, shafts, slide-ways guides. Universal Joints, chucks, machine tools etc. Assembly, repair and maintenance in all mechanical area.
Serviceable Temperature: -185°C to 550°C
MOLY POWDER (GRADE: 3777)
High purity Molybdnum disulphide powder for dry lubrication of metals, plastics and rubber.
Upon burnishing to metal surfaces, it reduces friction & wear, fills up asperities and deliver smooth surfaces capable of handling extremely high loads
Serviceable Temperature: -185°C to 450°C